Business Crime Reduction Partnership
BID Lead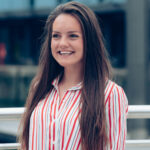 We have initiated Bristol's first Business Crime Reduction Partnership (BCRP)
Project Type
Levy payer interest
,
Safety
Working in partnership with Broadmead BID, we have initiated Bristol's first Business Crime Reduction Partnership (BCRP) to highlight and address the significant crime that affects all local businesses.
The collaboration brings together the police, businesses and the city council to identify crime issues, collate information and intelligence about criminal activity, and agree response plans.
To deliver this, Bristol City Centre BID has invested in the intelligence sharing platform, DiSC, and an updated radio system. These both link businesses, the police and the council Operations Centre to share information that helps drive down crime across all business sectors.
The BCRP improves crime prevention and reduction opportunities through better sharing of information, and by nurturing a better relationship and response from local authorities.
Get in touch with us today to see how you can benefit from the BCRP.