Harm Reduction
BID Lead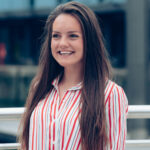 Reducing the harm of drugs and alcohol in Bristol's night time economy.
Date
December 2022 - Present
Bristol City Centre BID has supported Bristol Nights with a city-wide Harm Reduction Campaign which encourages a safety-first approach towards drug and alcohol use in Bristol. Harm reduction is described as a human-centred approach, focusing on providing judgement-free solutions to lower the risks of behaviours surrounding drugs and alcohol whilst supporting people to access support and accurate advice.
Our coordinated outlook following on from the previous campaigns allows us to communicate a clear policy to unite businesses, festivals, promotors, universities, the police and Council. Night-time businesses across the city centre have been supplied with physical guide booklets, leaflets, and posters promoting harm reduction messaging to the public.. These provide best practice processes on legislation for venues and events and advice on how to act in an emergency.
This campaign is an extension of Bristol Rules and the other night-time economy focused project work such as the Drink Spiking and Student Safety campaigns and the Anti-Sexual Harassment training.