Place Support Partnership
BID Lead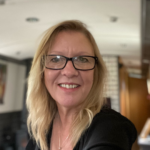 Free support to help your business save costs.
Date
August 2022 - Present
Bristol City Centre BID understands the importance of keeping business costs under control and seizing opportunities for savings. That's why we've partnered with Place Support Partnership (PSP) to help our levy payers navigate these challenges and get the most value for their money.
Our team can provide you with guidance on procurement, whether you're considering new contracts or suppliers. We'll work with you to identify potential savings and provide you with the insights you need to make informed decisions for your business.
We also recognise the impact of the current cost of living crisis, especially when it comes to essential services such as electricity, gas, water, and telecoms. To alleviate the burden on businesses of all sizes, we offer free assistance to help you navigate these challenges and achieve the best possible value for your business.
Since our launch, we're proud to say that our partnership with PSP has helped businesses in Bristol city centre save more than £66,000.
To find out how we can help your business thrive and take advantage of these savings opportunities, simply contact our team and schedule an initial call with one of our experts. We're excited to work with you and help you achieve your business goals.
Fiona Seath, Store Manager at Back in Action
Rishi is informative and a great communicator. Following his assessment we have made a saving and signed up directly with the company he chose. His advice has been informative, helpful and well communicated. I would have no hesitation in recommending having a meeting with him, you have nothing to lose.
Featured News and Updates
Head below to find out more about our PSP services and how they've helped provide increased savings for businesses in the local area.
All support through Place Support Partnership is fully funded and provided to you by Bristol City Centre BID.