TAP for Bristol
BID Lead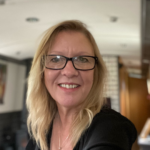 In September 2019, Bristol City Centre BID launched TAP for Bristol.
Project Type
Safety
,
Welcome & Feel
Date
September 2019 - present
In September 2019, Bristol City Centre BID launched TAP for Bristol in partnership with local homeless support charity Caring in Bristol. Our aim is to make Bristol the city that solves homelessness.
As of March 2022, Bristol currently has 24 TAP for Bristol contactless donation points around the city centre, raising around £150 per day to support homeless people.
This is believed to be the fastest growing donation system of any city after dozens of business and organisations have come forward to request a TAP for Bristol point on their premises.
This not-for-profit initiative offers a new way of giving money to tackle homelessness in Bristol and ensures donations go directly to those who need it most. TAP for Bristol donation points can be found in windows and on contactless devices in shops and cafés around the city centre, allowing people to make a simple and secure donation of £3 per tap using a contactless credit or debit card.
All donations through TAP for Bristol are being managed by Quartet Community Foundation. They'll allocate 50% of all donations to Caring in Bristol to fund new work in prevention and education of homelessness.
Bristol charities who provide emergency support for individuals who are already homeless, or at risk of homelessness, are invited to apply for the remaining 50%, enabling small grants to be given to those in urgent need.
All donations are monitored and evaluated, so we are able to evidence the positive impact that they're having.
Please get in touch if your business would like to host a donation point.
The more businesses and organisations that host a 'TAP for Bristol' point – whether it's in windows or on contactless devices in shops and café counters - the bigger the difference we can make.
Ben Richardson, Director of Caring in Bristol
TAP for Bristol News
Find out the latest news about TAP for Bristol, including how much we've raised and where the money goes.
£50,000 DONATED TO TAP FOR BRISTOL
Since the first contactless donation point opposite College Green back in September 2019, £50,000 has be raised. 24/01/2022
TAP FOR BRISTOL SUPPORTED RECORD AMOUNT OF HOMELESS AND VULNERABLE PEOPLE THIS CHRISTMAS
TAP for Bristol, donated £5,000 to Caring in Bristol's Flagship Christmas project. 22/01/2022
BRISTOLIANS DONATE £30,000 IN TAP FOR BRISTOL'S FIRST YEAR
Celebrating TAP for Bristol's first birthday. 08/10/2020
TAP DONATES £10,000 TO BRISTOL'S HOMELESS
Homeless people currently isolating are to be given personal budgets to help them move on to stable accommodation. 12/05/2020
TAP HITS FIRST £10K TARGET
Generous members of the public have helped TAP for Bristol raise £10K to support homeless people and homelessness prevention in just four months. 29/01/2020
TAP FOR BRISTOL NOW HAS 20 LOCATIONS
TAP for Bristol: new contactless donation system now in 20 locations and raising £1000 a week. 20/12/2019
MORE DONATION POINTS INSTALLED
Seven new TAP for Bristol points have recently been installed. 02/12/2019
TAP FOR BRISTOL MARKS WORLD HOMELESS DAY
Four new 'TAP for Bristol' contactless donation points have been announced this week to mark World Homeless Day. 10/10/2019
Bristol City Centre BID TAP Locations
REDCLIFFE & TEMPLE BID LOCATIONS