Waste management partnership
BID Lead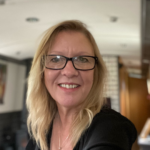 In February 2018, Bristol City Centre BID tendered for a new collaborative waste contract.
Project Type
Levy payer interest
In February 2018, Bristol City Centre BID commissioned a specialist waste consultancy to oversee the tendering process for a new collaborative waste contract. We wanted to ensure your priorities were met for a reliable, efficient service that would increase recycling, reduce costs and reduce vehicle movement around the city centre to ease congestion and improve air quality.
Veolia were successful, and we negotiated a very competitively priced contract with them in May 2018 which has been enthusiastically adopted in parts of the BID area. Costs have fallen by an average of 40 per cent for businesses using the contract, with 98 per cent increasing their recycling rates.
Some of you have reported results that far exceeded expectations, including one city centre restaurant who approached Veolia with a desire to increase recycling and reduce costs by 25 per cent. By installing the correct waste streams, Veolia has saved the company 54 per cent on its previous annual waste contract and increased recycling from 25 to 80 per cent.
To join our waste management contract please contact our Veolia Local Sales Executive, Matthew Johnson.